Service Phone
0755-86180065
service hours
Monday to Friday 8: 30-18: 00
Back to top
LA-6900 Portable Mobile Video Transmission Device
Main Products: wireless monitoring, wireless monitoring equipment, wireless video transmission, wireless monitoring system, wireless video monitoring
This device adopts advanced mobile communication core technology Multi-Carrier Modulation Technology (COFDM). It is a highly integrated mobile non-line-of-sight digital image transmission device that can transmit real-time stable audio and video during high-speed movement and under the conditions of urban buildings. . The device can be placed in a hidden part of the human body for hidden signal transmission. Mainly used in ⎝⎛叫我棋牌⎞⎠ investigations, public security forensics, etc.
Can be used in public security, fire protection, traffic police, civil air defense emergency, urban management law enforcement, environmental protection monitoring, three defense emergency, water conservancy flood prevention, power rescue, railway rescue, maritime law enforcement, sea surveillance inspection, customs border control, terminal monitoring, forest fire prevention, oil field anti-theft, Military reconnaissance, TV broadcasting, etc.

Can be used for individual launch ~ command vehicle or individual launch ~ command monitoring center and other applications.

■ Modular combination design, highly integrated circuit, small size
■ Using COFDM modulation technology, MPEG-2 image compression technology
■ All-round communication, not afraid of blockage by the wall
■ High-capacity lithium battery (replaceable battery)
■ Transmission encryption function (RS232)
■ High-speed mobile video / audio transmission, stable
■ D1 effect
■ Heat sink aluminum case, moisture-proof, rain-proof, shock-proof, impact-resistant
■ High-fidelity digital stereo transmission

Transmitter technical indicators:
Transmitter parameters

Modulation

COFDM

Operating Voltage

12V

Working current

720mA (500mw power) 2A (after adding 2w power amplifier)

Constellation modulation

QPSK, 16QAM, 64QAM (optional)

Forward error correction

1 / 2,2 / 3,3 / 4,5 / 6,7 / 8 (optional)

Guard interval

1 / 32,1 / 16,1 / 8,1 / 4 (optional)

Number of carriers

2k

Frequency width

2/4 / 8M optional

Output frequency

325-399MHz, 400-500MHz, 500-760MHz, 760-860MHz, other 1.0-1.4GHz

2.3-2.5GHz need to be customized, the working frequency is continuously adjustable, the LCD screen display frequency, step 1MHz

Audio and video interface

BNC / RCA

Output Power

Maximum 27dBm (using power with a power amplifier up to 33dBm / 2W)

Power flatness

Full band ≤ 2dB, ≤ 0.5dB in 8MHz

With shoulder ratio

-30dB when output power is 30dBm

Second harmonic

≤-43dB

Input video signal

1Vp-p @ 75 ohm, PAL system

CBER

< 2.0E-4

Image compression format

MPEG-2 / MPEG-4 4: 2: 0

Video image

720 * 576 @ 8MHz, (when 352 * 288 @ 2M QPSK modulation mapping)

Video rate

2-20Mbps

Protection standard

IP66, dust and rain design

Operating temperature

-20 ℃ ~ + 50 ℃

physical dimension

Transmitter size 105 * 62 * 23mm

Amplifier size 151 * 195 * 47mm

equipment weight

0.25kg (excluding battery) 2.8kg (including power amplifier)
Receiver technical indicators:
Receiver parameter index

Receiving frequency range

170-860MHz VHF & UHF

Frequency bandwidth

2/4 / 8MHz, optional

RF input level

-94dBm ~ -15dBm (when 8M bandwidth) /-98dBm ~ -15dBm (when 2M bandwidth)

RF input impedance

50 ohm

RF input connector

N head

Demodulation method

COFDM

Constellation

QPSK, 16QAM, 64QAM (optional)

Forward error correction

1 / 2,2 / 3,3 / 4,5 / 6,7 / 8 (optional)

Number of carriers

2k,

Guard interval

1 / 32,1 / 16,1 / 8,1 / 4 (optional)

Video decoding

MPEG-2MP @ ML

Screen aspect ratio

4: 3 16: 9

Video image

720 * 576 @ 8MHz

Audio output mode

Stereo unbalanced 300 / 200mv

Audio output

2Audio output + 2Video output

Operating Voltage

AC220V / DC12V < 2A

Operating temperature

-20 ℃ ~ + 50 ℃

physical dimension

480 * 260 * 45 (1U) chassis

equipment weight

2.5kg

| | | |
| --- | --- | --- |
| name | Quantity | Note |
| transmitter | 1 set | Standard |
| Receiver | 1 set | Standard |
| Transmitting antenna | 2 pieces | Standard |
| Receive antenna | 2 pieces | Standard |
| AV cable | 1 | Standard |
| Receiver power cord | 1 | Standard |
| BNC adapter | 4 | Standard |
| Benelux batteries (including charger) | 1 | Optional |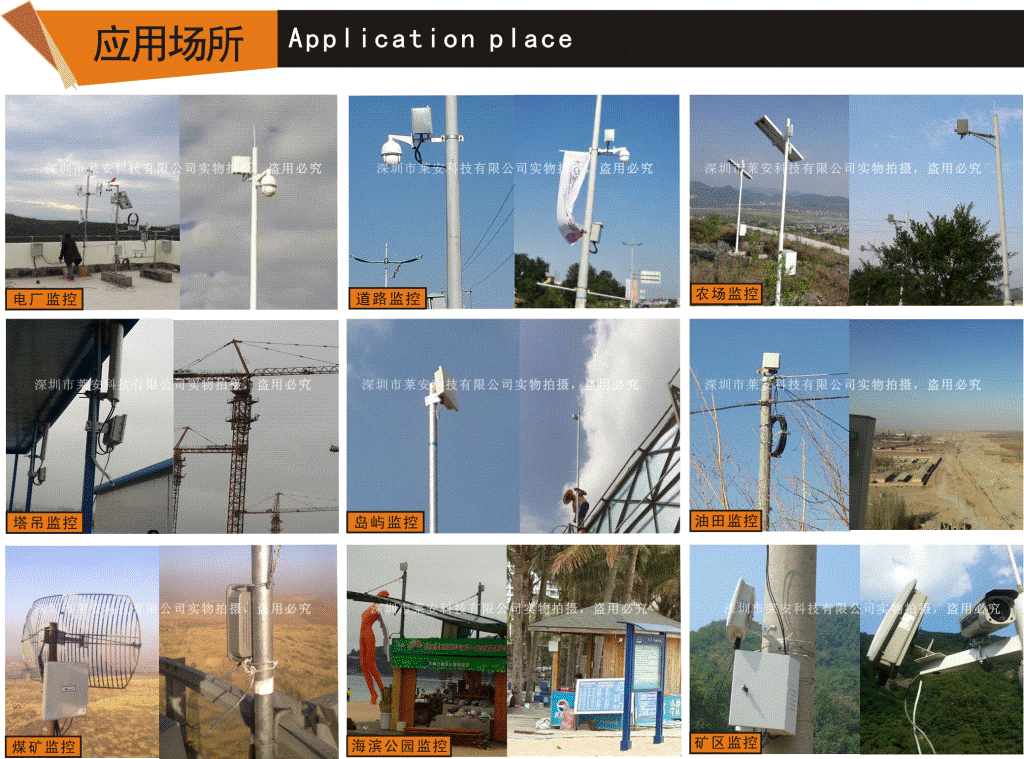 Product search keywords: Mobile wireless monitoring system, mobile wireless video transmission equipment, mobile video transmitter, mobile wireless monitoring equipment, wireless monitoring equipment, wireless monitoring, wireless monitoring system