Service Phone
0755-86180065
service hours
Monday to Friday 8: 30-18: 00
Back to top
Shenzhen Metro _ wireless video surveillance transmission scheme for subway construction
I. Overview

With the continuous increase of urban traffic, congestion in cities has become the most concerned issue for everyone. Especially during morning and evening peaks, traffic congestion is believed to be felt by most office workers in the city. Vigorously developing rail transit to solve the problem of congestion has become a top priority for the government, and the construction of subways has been regarded as the first place in urban construction. Shenzhen is the fifth city with a subway system after Beijing, Tianjin, Shanghai, and Guangzhou. At present, Shenzhen has 6 subway lines, and construction of Line 10 has begun. Shenzhen Metro Line 10 (Bantian Line) belongs to the third phase of the Shenzhen Rail Transit Project. It starts at Futian Port and ends at Pinghu Center. The line length is 28.88 kilometers, passing Futian (8.74 kilometers, 30%), Longhua (1.80 kilometers, 6 %), Longgang (18.34 kilometers, 64%).
Implementation of wireless monitoring project
This wireless monitoring project is located in the first phase of Bantian Station of Line 10 of Shenzhen Metro. 11 network HD cameras need to be installed on the site, and the points are distributed around the monitoring room. Due to the large changes in the construction of the site, the site environment is more complicated, and it cannot be achieved if a wired transmission method is used. Therefore, Shenzhen Laian Technology technicians designed a complete wireless monitoring transmission system for the user.
This wireless monitoring project uses the digital wireless bridge LA-5830F produced by our company to send video signals to the monitoring room. The front-end multi-channel camera adopts the method of centralizing the switch and then transmitting through the wireless bridge, and then combining the method of transmitting and receiving to transmit video signals. After receiving signals from multiple wireless bridges in the monitoring center, the signals are collected by the switch, and then entered into the network hard disk video recorder to store the video and then display it.
.
Schematic diagram of wireless monitoring solution
Fourth, the subway wireless monitoring case picture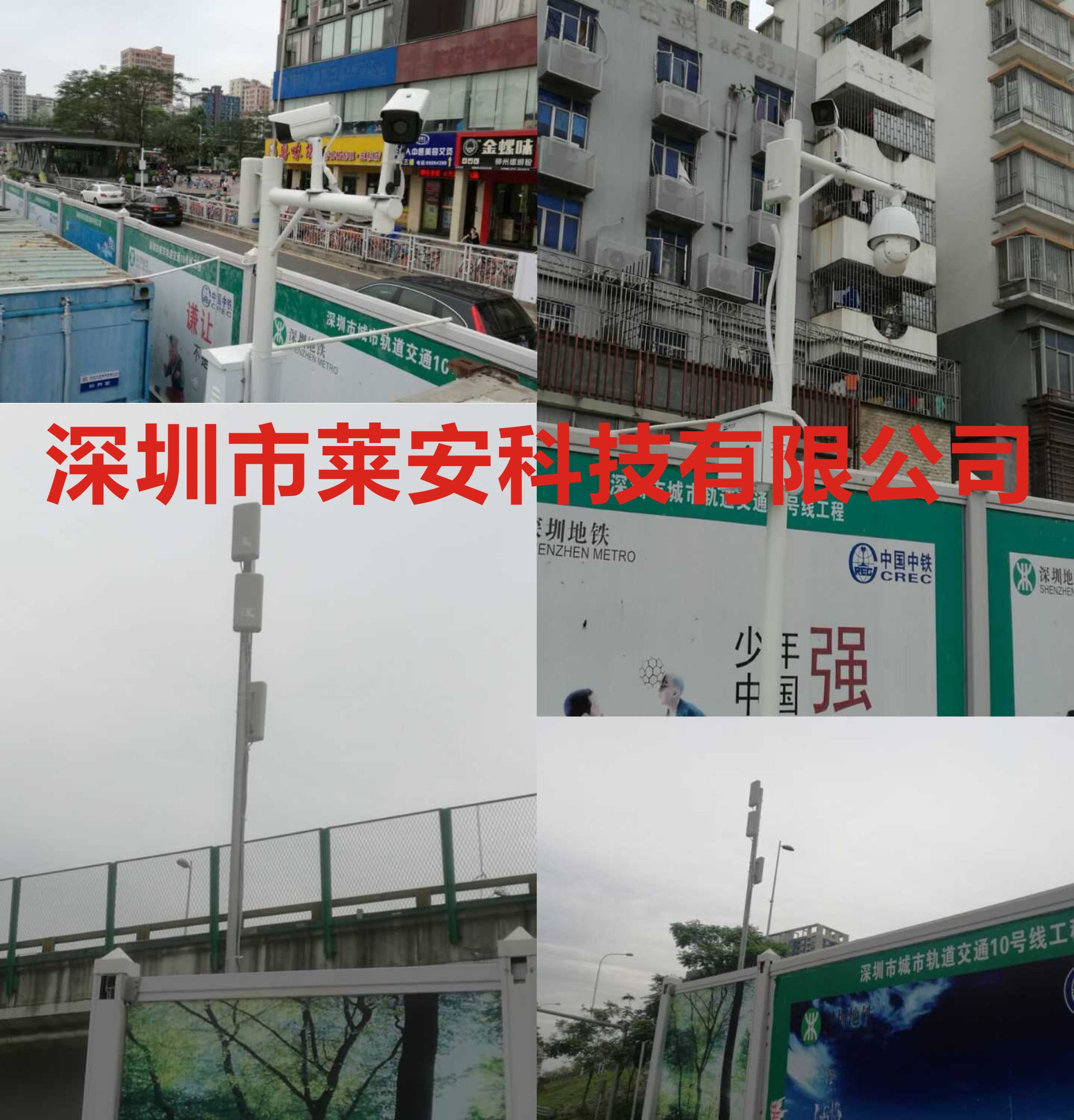 Warm reminder: In the wireless bridge monitoring system, we must not only do the lightning protection of the wireless bridge and antenna, but also the lightning protection of the camera, so that the wireless monitoring system can be used stably and ensured. Stable signal transmission.
http://qinmabang.com ,转载请注明,谢谢! The article is from Laian Technology Metro Wireless Monitoring System http://qinmabang.com . Please reprint it, thank you!