Service Phone
0755-86180065
service hours
Monday to Friday 8: 30-18: 00
Back to top
LA-A6800CZ-S SD Car-mounted Two-way Voice Wireless Video Transmission System
Main Products: wireless monitoring, wireless monitoring equipment, wireless video transmission, wireless monitoring system, wireless video monitoring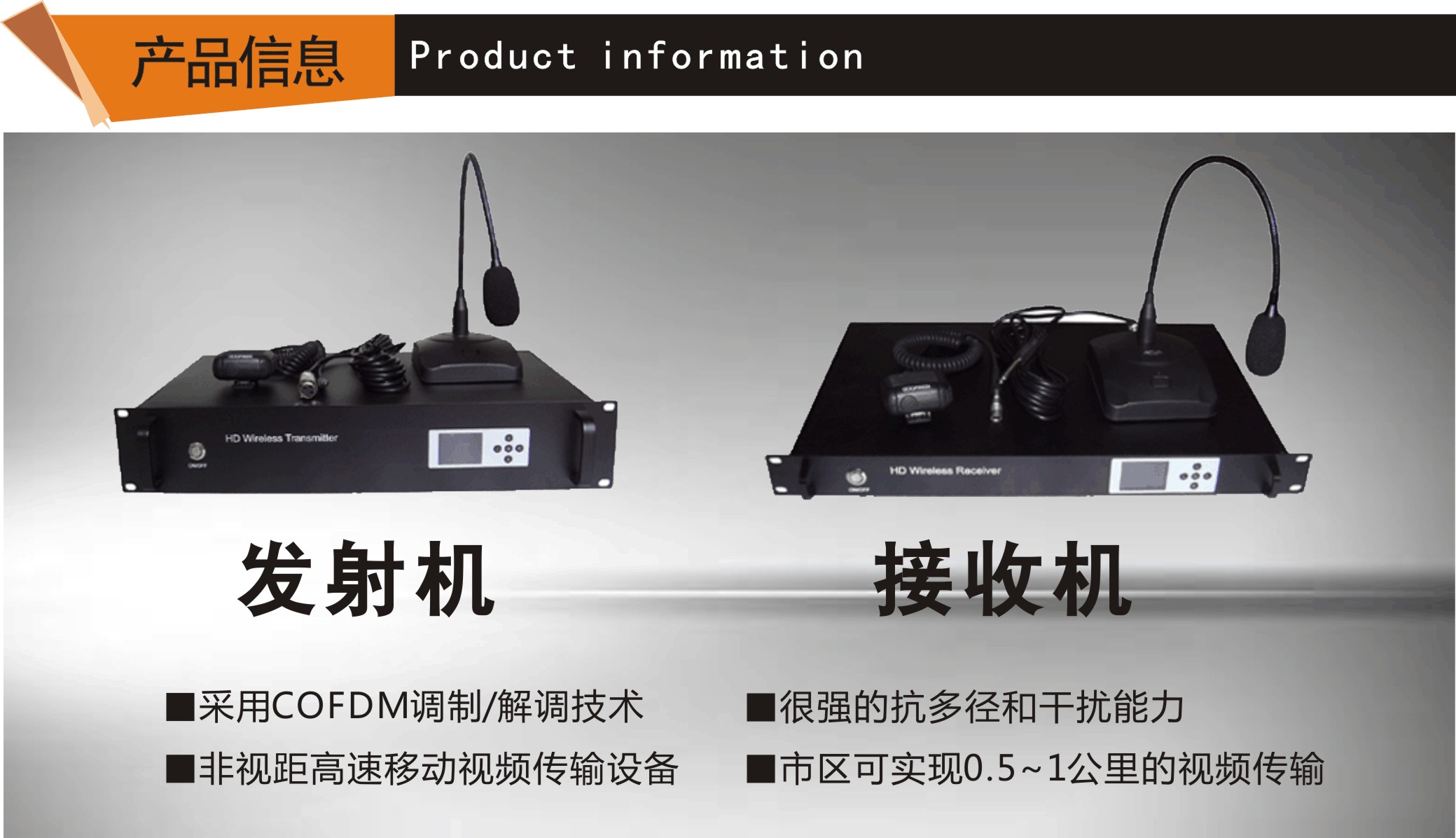 无线视频传输系统采用 COFDM ( coded orthogonal frequency division multiplexing :编码 正交频分复用)调制 / 解调技术,具有传输频带窄( 2/2.5/4/8MHz )和很强的抗多径干扰能力等特性,能够实现非视距( NOLS ),高速运动情况下拍摄并实时传输高质量图像。 The LA-A6800CZ-S wireless video transmission system uses COFDM ( coded orthogonal frequency division multiplexing ) modulation / demodulation technology, with a narrow transmission band ( 2 / 2.5 / 4 / 8MHz ) and strong resistance. Multi-path interference ability and other characteristics, can achieve non-line-of-sight ( NOLS ), high-speed motion shooting and real-time transmission of high-quality images. Equipped with a two-way voice call function, greatly enhancing the flexibility of field command.
The system adopts H.264 / MPEG-2 audio and video compression standards, the resolution reaches DVD resolution (720 * 576 @ PAL / 720 * 480 @ NTSC), and the image is clear and smooth.
Can be used in public security, fire protection, traffic police, civil air defense emergency, urban management law enforcement, environmental protection monitoring, three defense emergency, water conservancy flood prevention, power rescue, railway rescue, maritime law enforcement, sea surveillance inspection, customs border control, terminal monitoring, forest fire prevention, oil field anti-theft, Military reconnaissance, TV broadcasting, etc.
Can be used to direct the command vehicle to the command center or relay to expand the monitoring radius and other applications.

■ Synchronous input of audio and video signals, omnidirectional antenna transmission
■ Non-line-of-sight (NLOS) \ High-speed motion transmission
■ Built-in air-cooled heat dissipation device to solve the heating problem of high-power equipment
■ Using OFDM modulation technology and MPEG-2 image compression technology
■ The straight line transmission distance is not less than 100km under the sight condition, and 3-50 km under the non-sight condition

Transmitter technical indicators:
| | |
| --- | --- |
| working frequency | Frequency customization between 300MHz and 900MHz |
| Speech frequency | 150 ~ 240MHz frequency customization |
| RF power | 10 ~ 30W adjustable |
| Channel bandwidth | 2 / 2.5 / 4 / 8MHz |
| FEC | 1/2, 2/3, 3/4, 5/6, 7/8 |
| Guard interval | 1/32, 1/16, 1/8, 1/4 |
| Code stream | 1.5Mbps ~ 6Mbps |
| Delay | ≤ 600ms |
| Bit error rate | ≤ 10 -6 |
| Audio and video compression format | H.264 / MPEG-2 |
| Transmission distance | 130公里;海面> 70公里;城区内> 10公里;郊区> 20公里 Air-to-ground> 130 km ; sea surface> 70 km ; urban area> 10 km ; suburbs> 20 km |
| Audio and video interface | BNC |
| Image definition | 帧/秒 720 * 576, frame rate is 25 frames / second |
| power supply | AC220V |
| Dimensions | 2U 485 * 340 * 90 |
| weight | 5kg |
Receiver technical indicators:
working frequency

间频率订制 Frequency customization between 300MHz and 860MHz

Speech frequency

~

2

40MHz

间

频率订制

150

~

2

40MHz

frequency customization

Channel bandwidth

2 / 2.5 / 4 / 8MHz

Sensitivity

2MHz @ -103dBm / 2.5MHz @ -102dBm / 4MHz @ -100dBm / 8MHz @ -97dBm

Receiving technology

Space diversity

Receive polarization

Vertical polarization, dual antenna reception

Audio and video decompression format

MPEG-2

Audio and video output interface

, 2路AV ( BNC ) 1 HDMI , 2 AV ( BNC )

Image definition

、 720P 、 480P及标清 HD1080P, backward compatible with 1080I , 720P , 480P and SD

Image frame rate

、 60帧/秒,兼容其它帧率 24, 50 , 60 frames / second, compatible with other frame rates

power supply

AC220VorDC12V

Dimensions

机箱 480 * 280 * 45mm, 1U chassis

weight

4Kg

| | | |
| --- | --- | --- |
| name | Quantity | Note |
| transmitter | 1 set | Standard |
| Receiver | 1 set | Standard |
| FRP antenna | 2 (video and voice intercom antenna) | Standard |
| power cable | 2 pieces | Standard |
| Words | 2 | Standard |
| Antenna sucker | 1 | Standard |
| Transmitting antenna | 2 (video and voice intercom antenna) | Standard |
| HDMI cable | 1 | Standard |
| Feeder | 2 (the length is customized according to the site distance) | Custom |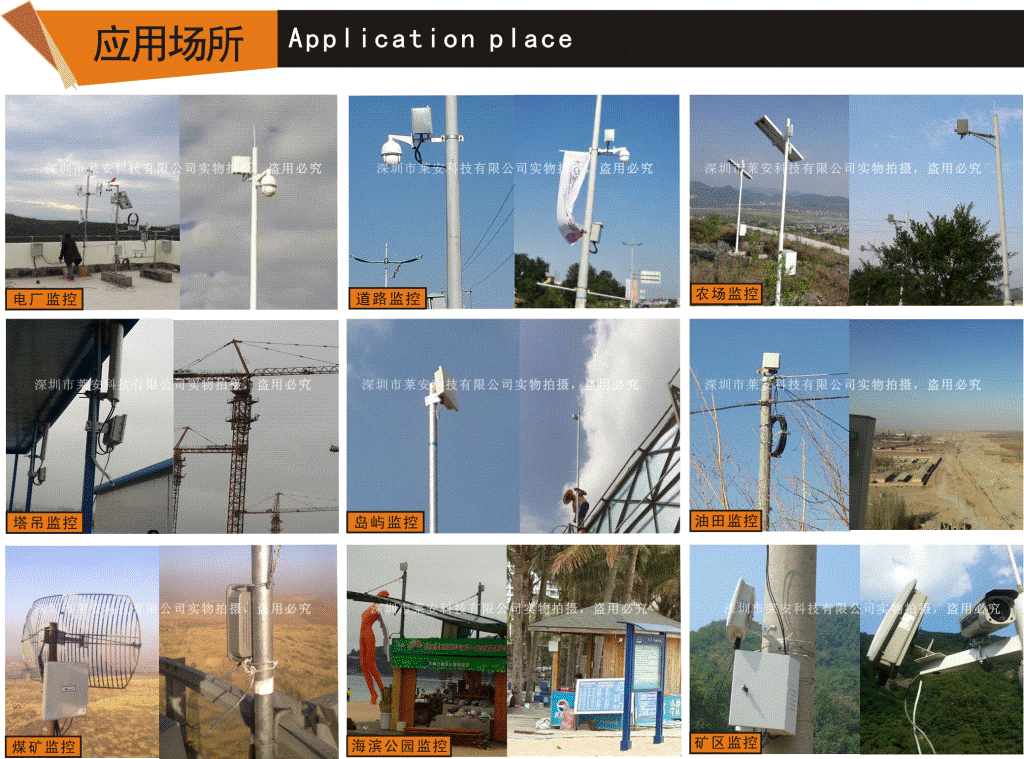 Product search keywords: Mobile wireless monitoring system, mobile wireless video transmission equipment, mobile video transmitter, mobile wireless monitoring equipment, wireless monitoring equipment, wireless monitoring, wireless monitoring system