Service Phone
0755-86180065
service hours
Monday to Friday 8: 30-18: 00
Back to top
China is a large shipping country with abundant rivers and marine resources. The coastal areas are also economically developed areas, with low shipping costs and large volumes. Since the reform and opening up, China's economy has developed rapidly, and the needs of all walks of life have been increasing. Therefore, the demand of the shipping industry has also continued to increase and has achieved considerable development. In order to better manage the operation of the ship and better understand the situation on the site, relevant departments require the installation of a video surveillance system for ships operating at sea, and the site situation should be monitored in real time. In this environment, the wired method will definitely not work. If 4G wireless monitoring equipment is used to achieve it, some tens of kilometers away from the sea will definitely not have 4G signals. Obviously, these two methods will not work.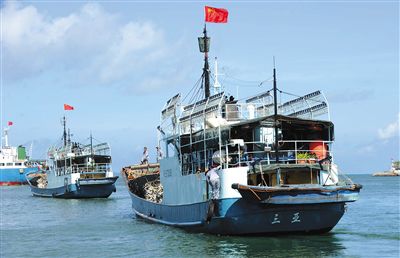 In the sales process of Shenzhen Lai An Technology's wireless monitoring equipment, it is often encountered that customers need to achieve 40 kilometers of mobile video transmission on the sea. Some customers want to use a wireless bridge for transmission, which obviously does not work. The ship generally adopts omnidirectional transmission, and the wireless bridge can only transmit a distance of up to five kilometers under the omnidirectional transmission environment. http://qinmabang.com/product/277316562 。 If your transmission distance is within five kilometers, you can use the LA-5600V6 wireless bridge produced by Shenzhen Laian Technology to achieve http://qinmabang.com/product/277316562 .
The five-kilometer mobile video transmission system is as follows: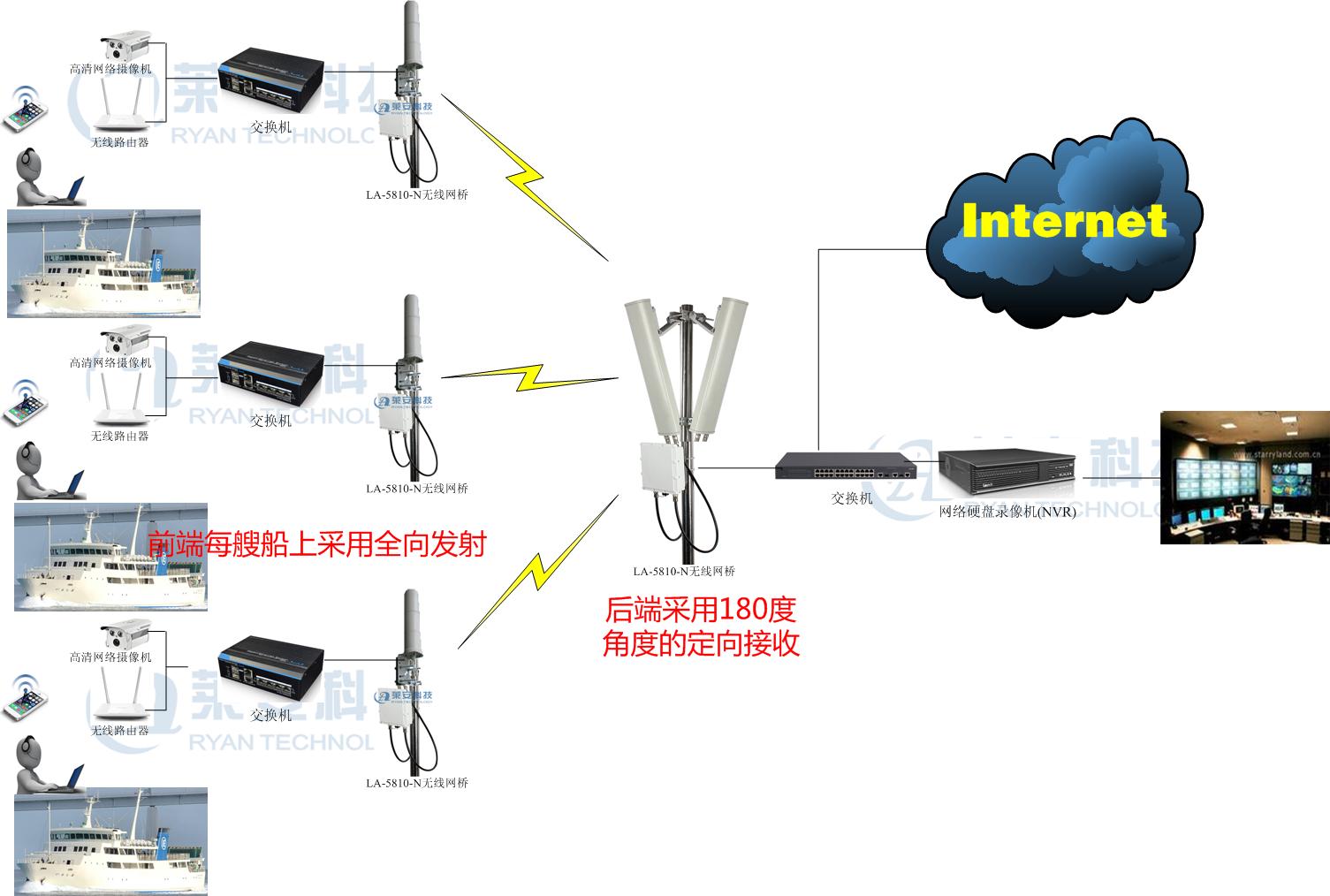 http://qinmabang.com/product/277360557 。 If you want to transmit video signals and other data on board, it is recommended to use Shenzhen Laian Technology to produce LA-H6800QZ HD shipborne wireless video transmission system http://qinmabang.com/product/277360557 . LA-H6800QZ high-definition shipborne wireless video transmission system adopts COFDM modulation technology. It has a narrow transmission band and strong resistance to multipath interference. It can achieve non-line-of-sight (NLOS) and transmit high-quality images in real time under high-speed motion. Our company's mobile video transmission system uses advanced COFDM modulation and demodulation technology, channel coding and decoding technology, combined with digital image compression H.264 / MPEG2 and other multimedia network transmission technologies, which can realize video, voice, data in high-speed mobile environments Real-time, synchronous transmission of multimedia services. It has the obvious advantages of wide coverage, high sensitivity, good mobility, strong anti-interference and anti-fading ability, high transmission data rate, outstanding stability and reliability.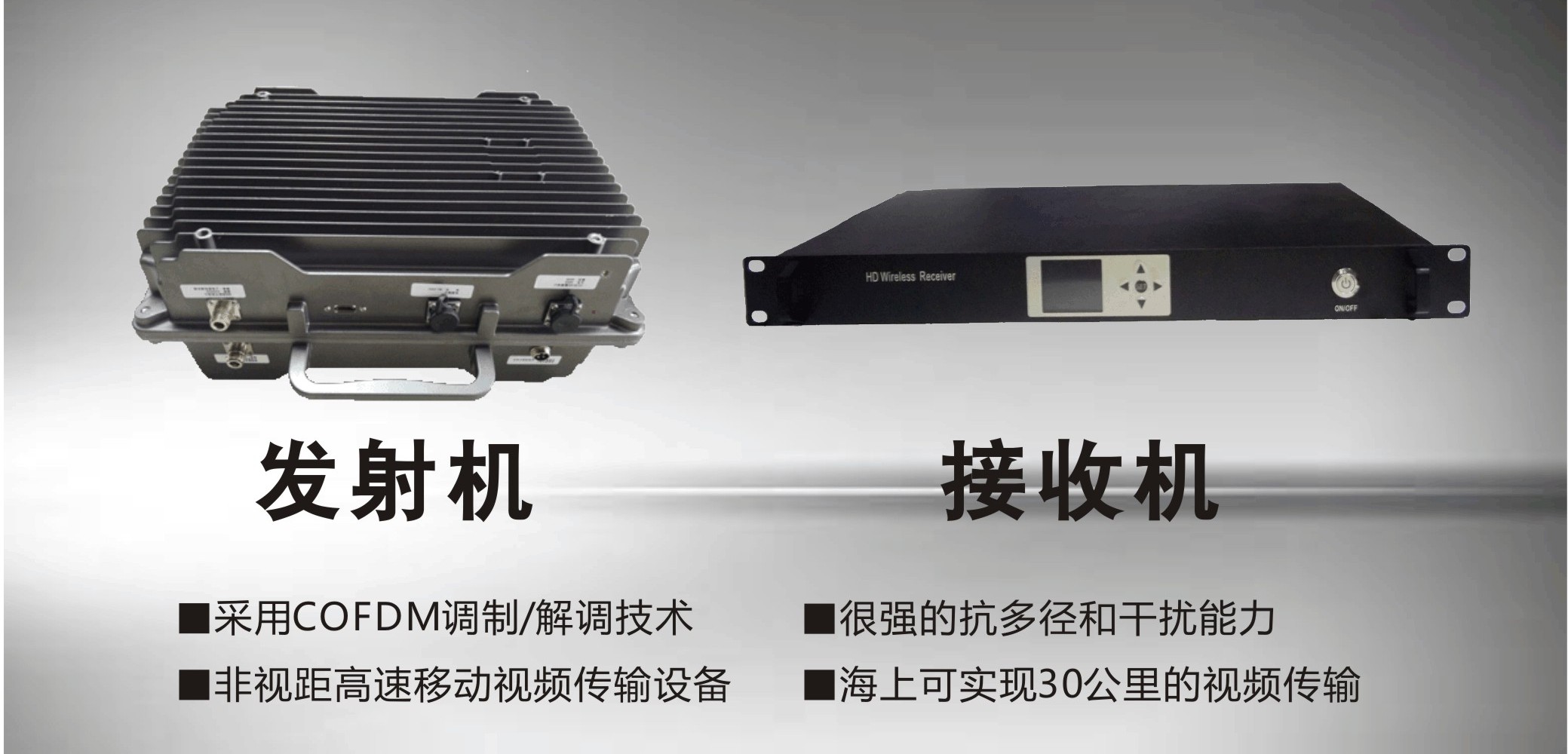 LA-H6800QZ shipborne wireless video transmission system can be customized according to your actual requirements. It can be customized as HD or SD mobile video transmission system. Products can be customized according to the transmission distance you need. Two-way voice can be customized. Two-way data transmission can be customized. Wait. The specifics must be determined according to your actual situation. For related issues, please consult Shenzhen Laian Technology professional technical staff!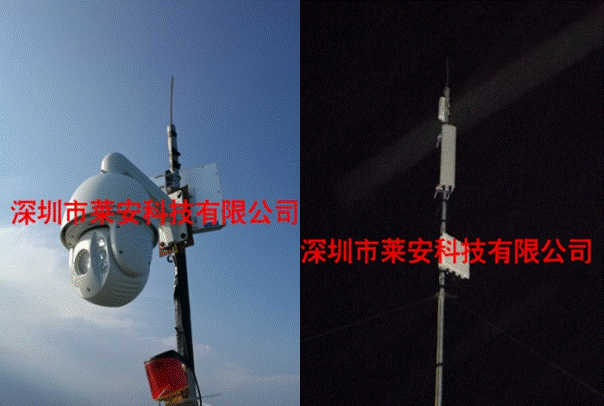 http://qinmabang.com ,转载请注明,谢谢! The article comes from Laian Technology's mobile video transmission system, wireless monitoring equipment http://qinmabang.com , please reprint please indicate, thank you!
What wireless monitoring equipment is used in the ship's mobile video transmission system