Service Phone
0755-86180065
service hours
Monday to Friday 8: 30-18: 00
Back to top
LA-H6900 HD Mini Wireless Video Transmission System
Main Products: wireless monitoring, wireless monitoring equipment, wireless video transmission, wireless monitoring system, wireless video monitoring
LA-H6900 high-definition mini wireless video transmission system adopts COFDM (Coded Orthogonal Frequency Division Multiplexing) modulation technology. It has a narrow transmission band and strong anti-multipath interference and anti-multipath fading capabilities. Able to realize non-line-of-sight (NLOS), real-time transmission of high-quality images under high-speed motion.
The system adopts the H.264 digital video coding standard, and outputs high-definition HD1080P image quality with a resolution of 1920 * 1080 (backward compatible with 1080I, 720P, 480P and standard definition). Widely used in military reconnaissance, border defense patrol, public security technical reconnaissance, aerial photography, aerial surveying and mapping, electric power inspection, railway rescue, maritime law enforcement, urban management law enforcement, confidential interviews, sanitary and epidemic prevention, or emergency command, unmanned vehicles, unmanned Ships, special robots and other fields.
It is suitable for places such as accident scenes ~ monitoring cars. The small size of the device can be disguised as secret interview and forensics, aerial work image transmission, and UAV wireless image transmission.

机体积小,重量轻 ■ Small size and light weight
便于随身携带(隐藏、伪装) ■ Easy to carry around (hidden, disguised)
有很强的抗干扰能力和非视距绕射能力 ■ Has strong anti-interference ability and non-line-of-sight diffraction ability
宽电压输入DC7-16V ■ Wide voltage input DC7-16V
输入接口丰富:HD-SDI/HDMI、CVBS(3.5mm接口,2.5mmm接口) ■ Rich input interfaces: HD-SDI / HDMI, CVBS (3.5mm interface, 2.5mmm interface)
画质清晰达高清1080p效果 ■ The picture quality is clear and high-definition 1080p effect
接收机/发射机之LCD显示界面清晰明了,使人机互动更为简单方便 ■ The LCD display interface of the receiver / transmitter is clear and clear, which makes the human-computer interaction easier and more convenient.
分集双天线接收,使实时图像更为清晰流畅 ■ Diversity dual antenna reception makes the real-time image clearer and smoother



Transmitter technical indicators:
working frequency

300MHz ~ 4400MHz, customized frequency

RF power

≤400mW

Channel bandwidth

2 / 2.5 / 4 / 8MHz

FEC

2/3 , 3/4 , 5/6 , 7/8 1/2 , 2/3 , 3/4 , 5/6 , 7/8

Guard interval

1/16 , 1/8 , 1/4 1/32 , 1/16 , 1/8 , 1/4

Code stream

12Mbps 2Mbp s to 12Mbps

Delay

≤ 500ms

Bit error rate

10-6 ≤ 10-6

Audio and video compression format

H.264

Transmission distance

>3 公里;空对地 >20 公里;非视距 >500 米 Ground line of sight > 3 km; air-to-ground > 20 km; non-line of sight > 500 m

Audio and video interface

HD-SDI / HDMI

5V 电压输出), 3.5mm 音视频接口 2.5m m audio and video interface (with 5V voltage output), 3.5mm audio and video interface

Image definition

HD1080P, backward compatible with 1080I, 720P, 480P and SD

Image frame rate

24, 50, 60 frames / second, compatible with other frame rates

power supply

DC7 ~ 16V (battery DC7.2V / 1400mA or 2200mA, providing external power supply interface)

Dimensions

L100 * W58 * H18mm

weight

175g
Receiver technical indicators:

| | |
| --- | --- |
| working frequency | 300MHz ~ 860MHz, frequency customization |
| Channel bandwidth | 2 / 2.5 / 4 / 8MHz |
| Sensitivity | 2MHz: -103dBm; 2.5MHz: -102dBm; 4MHz: -100dBm; 8MHz: -97dBm |
| Receiving technology | Space diversity |
| Receive polarization | Vertical polarization, dual antenna reception |
| Audio and video decompression format | H.264 |
| Audio and video output interface | 1 HDMI, 2 audio and video BNC |
| Image definition | HD1080P, backward compatible with 1080I, 720P, 480P and SD |
| Image frame rate | 24, 50, 60 frames / second, compatible with other frame rates |
| power supply | AC220V / DC12V |
| Dimensions | 480 * 280 * 45mm, 1U chassis |
| weight | 4Kg |

| | |
| --- | --- |
| name | Quantity |
| Miniature transmitter | 1 set |
| Receiver | 1 set |
| Transmitter battery | 1 piece |
| charger | 1 piece |
| Transmitting antenna | 1 |
| Receive antenna | 2 pieces |
| HDMI cable | 1 |
| Receiver power cord | 1 |
| Small wallet | 1 |
| Transmitter external power cord | 1 |
| Antenna sucker | 2 pieces |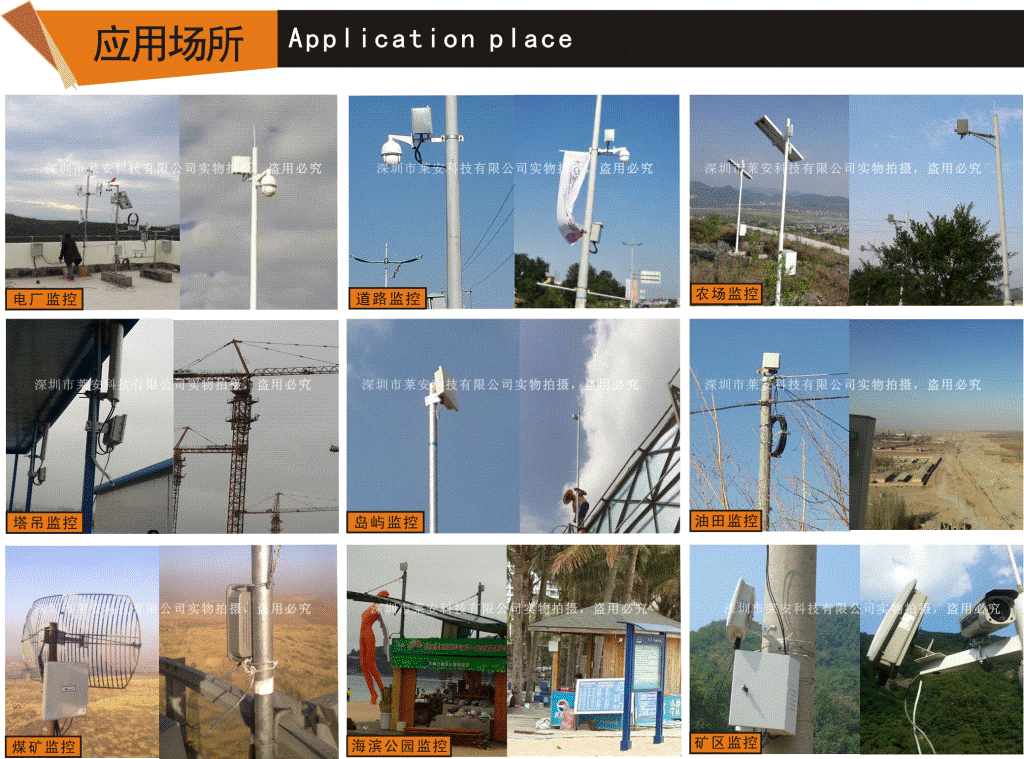 Product search keywords: Mobile wireless monitoring system, mobile wireless video transmission equipment, mobile video transmitter, mobile wireless monitoring equipment, wireless monitoring equipment, wireless monitoring, wireless monitoring system